Dr. Carsten Linz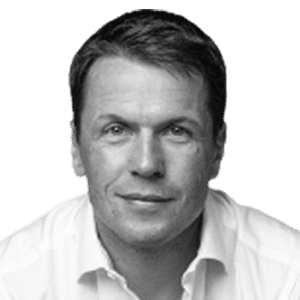 Carsten is leading organizations to transform for the digital-intelligent age. During his almost 20 years in executive roles focused on software, data, and digitally fuelled growth, Carsten Linz has built several €100 million businesses and led company-wide transformation programs affecting more than 60,000 employees. Linz's most recent roles include Group Digital Officer at BASF, Business Development Officer at SAP and Global Head of the Center for Digital Leadership.
He is a serial entrepreneur and new business developer with more than 15 years of business experience and a proven track record for driving innovation and growth. He started and developed more than 20 ventures and launched several €100 mio. businesses. He has invested in a number of start-ups as a business angel and serves as advisory board member to the CEOs of several fast-growing companies and as investment committee member of Europe's largest seed stage fund. His entrepreneurial record includes Senior Executive roles for innovation and growth within group structures. As Business Development Officer at SAP SE, he repeatably leads the incubation/build-up of the next-generation innovation businesses. In more than eight years with global P&L responsibility, he led organizations and transformation programs with up to 600 employees achieving paradigm changes and radically new businesses.
Board Member and C-Level-Advisor
He holds various advisory board seats, e.g. for the World Economic Forum's 'Accelerating Digital Transformation' and 'Digital Platforms and Ecosystems' projects, for various fast-growing companies, serves on the committee of Europe's largest seed stage fund and is an active business angel. He acts as adviser to Executive and Supervisory Boards and CxOs around the world.
Dr. Linz teaches in executive programmes at European School of Management & Technology Berlin, Mannheim Business School, University of St. Gallen, and Stanford Graduate School. His most recent book "Radical Business Model Transformation: Gaining the Competitive Edge in a Disruptive World" has been published by KoganPage London, translated into several languages, and is considered a standard reference in business model literature. His articles appeared in renowned journals such as Forbes, Harvard Business Review/Manager, ZDNet, CIO Magazine, Computerwoche, Frankfurter Allgemeine Zeitung, D!gitalist Magazine.
Distinguished Professional
He holds a PhD in Innovation Management from University of Bern/Switzerland ('summa cum laude') and a Diploma degree in Economic Engineering from Karlsruhe Institute of Technology ('with distinction'). He has studied System Dynamics and Entrepreneurship at MIT Sloan School of Management, Leading Change and Organizational Renewal at Harvard Business School, and Corporate Strategy at INSEAD Fontainebleau.
He was named "Top-100 Digital Influencer", awarded as "Innovation Landmark" by the German President, honoured with the coveted "Award of Excellence" from the Global Institute of Logistics and ranked as "Leader" in the Gartner Magic Quadrant. He supports Social Entrepreneurs as Advisory Board Member of Social Impact Berlin and serves as Mentor for Deutschlandstiftung Integration under the Patronage of the German Chancellor.
Matthias Walter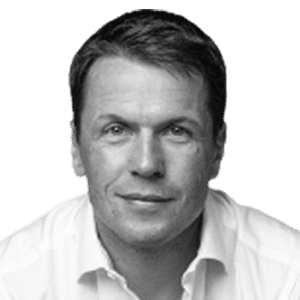 Matthias is co-creating new platform ventures together with established companies. He is Co-Founder and CEO of fastbreak.one, a leading venture studio in Europe specialized on platforms and digital ecosystems. As a serial entrepreneur he started his first business 20years ago as a student – a marketplace for sport shoes. Since then he launched and invested in multiple new ventures all based on network effects.
Since 2009 he created and continuously updating the Platform Innovation Kit – a methodology to develop platform based business models (aka the Business Model Canvas for the platform economy). The PIK has been downloaded >1 Mio times in the last 10 years and is used by startups, corporates and business schools around the world.
With the Platform Academy, Matthias teaches Platform Economics on a global scale and is recognized speaker at conferences and events.
Before launching fastbreak.one, Matthias was Head of Portfolio Management and Business Model Lab at T-Systems. He co-founded the Blockchain Solution Center – awarded Germanys top Blockchain service provider.